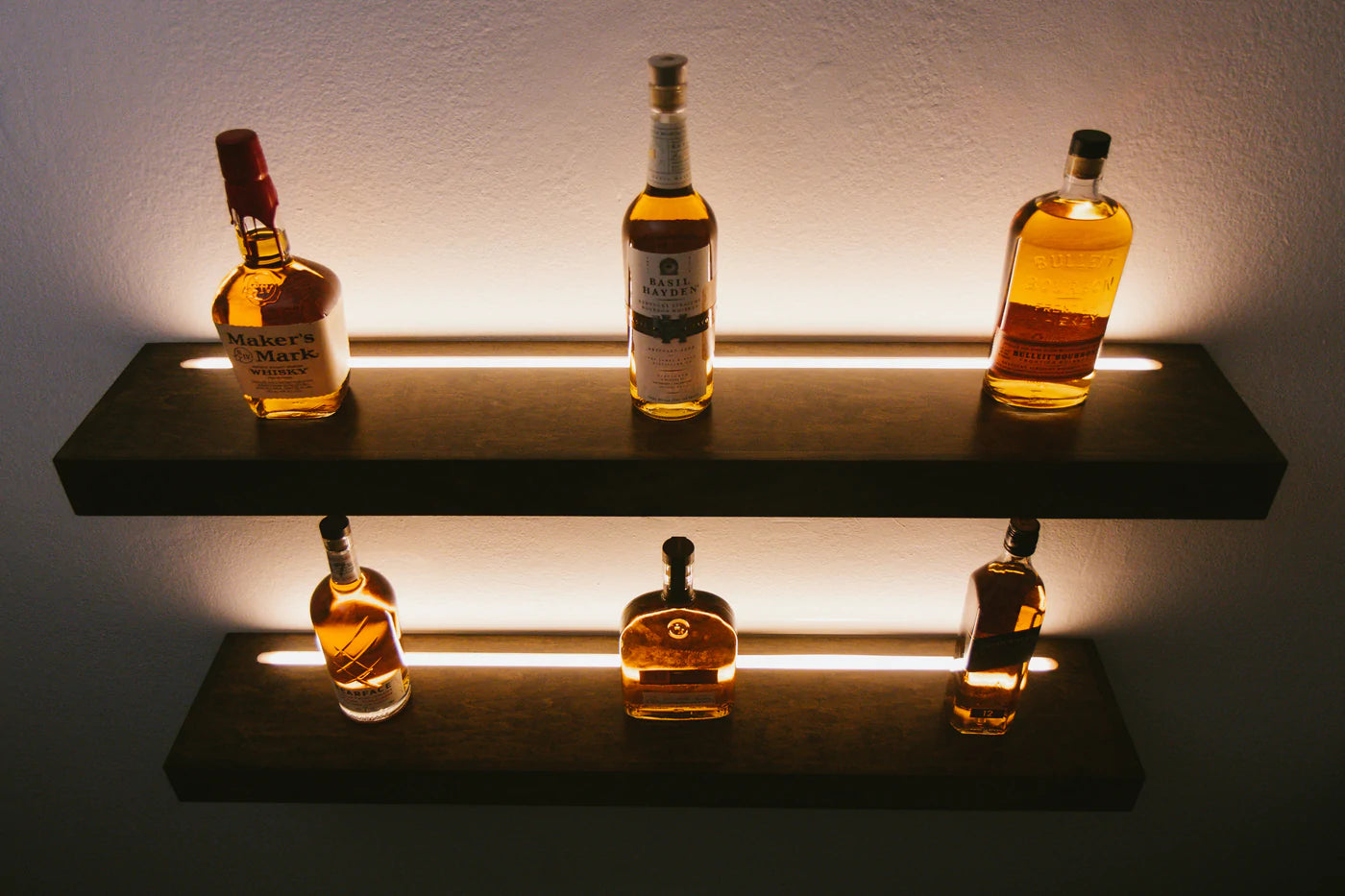 MODERN STYLE
LED FLOATING SHELVES
Handcrafted to your specific sizing with integrated LED lighting
Why choose us?
Handcrafted in the USA
Everything we sell is meticulously crafted by our small team of skilled woodworkers. All orders ship from our work shop in Oxnard California.
Custom made just for you
Every shelf is made to order, meaning you get the ability to customize your shelf however you need.
Easy installation
Our floating shelf and bracket design makes installing AND adjusting incredibly easy, making sure your shelves fit just where you need them to.